Annual Gavilan Kennel Club Photo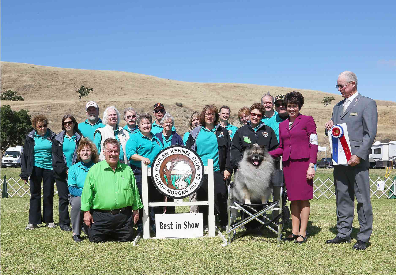 New Show Dates
We will be having a 3 day all breed show October 8,9 & 10 2021
Obedience and Rally (2 shows) October 9, 2021
Gavilan Kennel Club is an all-breed kennel club based in Gilroy, CA. We were established in 1983 and in October 2021 will be hosting our 21st annual back to back all breed show. We meet bi- monthly and welcome visitors. Due to Covid-19 restrictions we are currently not holding meetings. Please contact an officer if you have any questions.
We currently meet the first Wednesday alternate months at the Mama Mia's Italian Restaraunt in Gilroy. Please contact Kathy Nedberge for meeting date and time.
We offer obedience and conformation training year round.
We also have an AKC sanctioned show in October where we offer obedience and rally in addition to conformation.
Upcoming Events

Obedience Classes are held on Mondays and
Conformation Classes are held on Tuesdays at the Bacon Building in Gilroy.
Obedience class will start january 11, 2021. Conformation will resume January 12, 2021